This weekend, Exmouth Archers hosted the English Field Archery championship as part of their annual shoot near Exmouth, Devon.
The shoot consisted of a World Archery, 2 day mixed round, that is 24 targets, 12 with marked distances and 12 with un-marked distances, using the standard black and yellow field faces. Shooting 3 arrows per target, with scoring from 1 to 6. That means 72 arrows per round.
At the end of day 1, Chris, gents compound, lay 2nd with a score of 374, 1 point ahead of Hampshire's John Foley.
At the end of day 2, Chris had stretched his lead over John to 16 points, cementing his 2nd place.
Congratulation Chris
All pictures courtesy of Chris Horan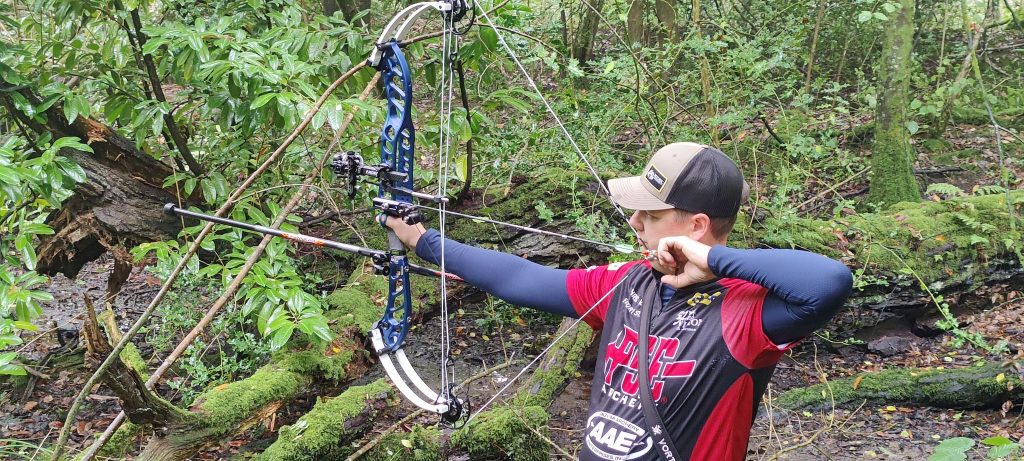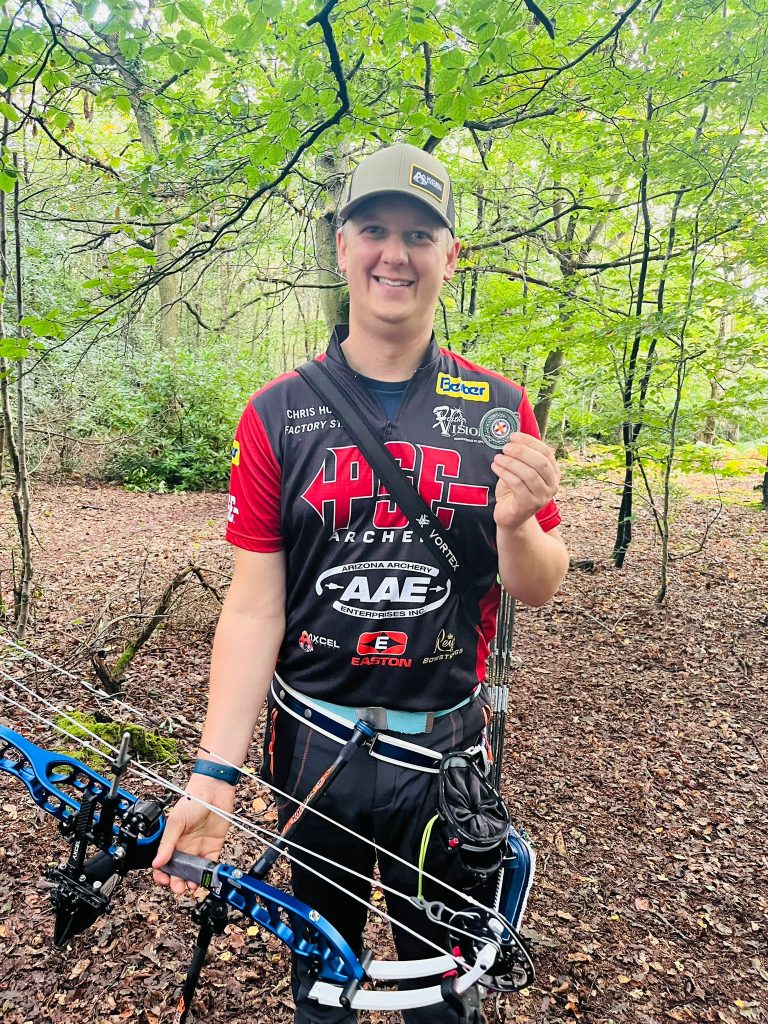 Keep an eye on this website for have ago field archery sessions next year as well as information about the Kent Field Archery days that are held at Gore Wood, near Sittingbourne during the outdoor season. Kent are actively trying to arrange inter county team field matches. To be in with a chance to compete in these submit your scores via Golden Record. If you don't have a Golden Records account contact the Kent Records officer at records@archerykent.org.uk.